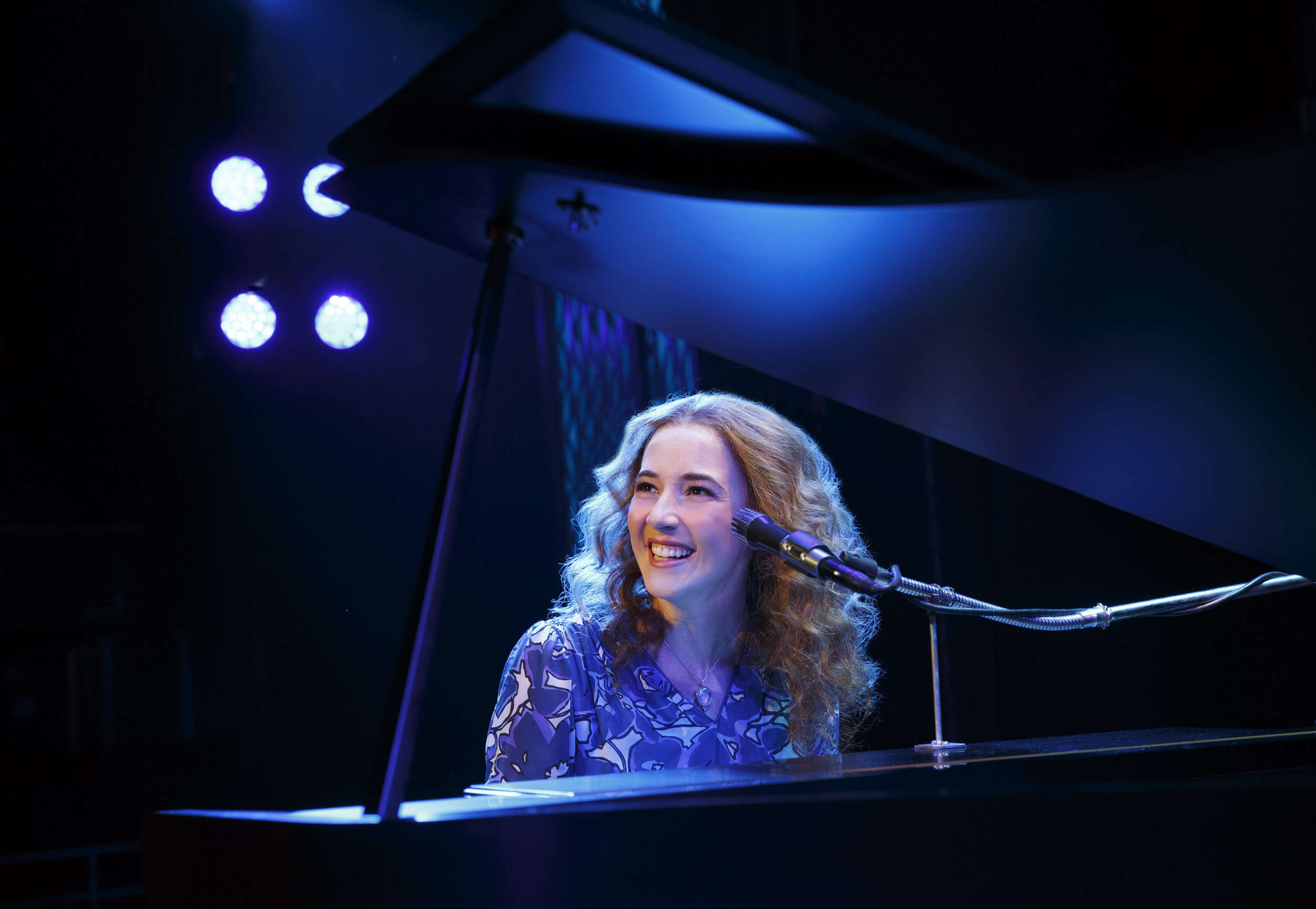 Earlier this week I went to see Beautiful: the Carole King Musical and I was blown away. Shows are selling out fast for this weekend, but there are still some seats available. Find tickets and showtimes right here.
Also if you're a student, they have a limited number of tickets for only $25. These tickets are made available two hours before each performance and you must have a student I.D. on hand.
Okay, that's the info I have for you. Now you can read my review after the jump if you're interested.
Before seeing the show, I knew next to nothing about Carole King, but as I left the theater I felt that I really knew Carole. I came to the show as a stranger, but left as a friend. The show was special in that way and I really hope it graces the City with its presence again in the future.
My coworkers were making light of the fact that I knew next to nothing about Carole's music (other than the theme to Gilmore Girls) but once the show started, I began to recognize some songs I hadn't known were written by her. "It's Too Late" was one I knew because of this particular infomercial I used to watch with my parents years ago and I had no idea she wrote "Natural Woman!"
The actress playing Carole King seemed to embody - almost channel - the spirit and essence of who Carole was as an artist. It was mesmerizing to watch her walk across the stage, because something in her body language really conveyed the character. Her talent was unlike anything I'd ever seen before. I would attend the show again just to see her play Carole - it was that good!
The two hour showtime flew by and that was a testament to the music and the story weaving together in a seamless fashion. At shows end, you were left feeling like you'd just traveled the span of many years with these characters. Truly, this was one of the most enjoyable shows I've ever seen.
There aren't many cheap tickets left, although my friend just found two $35 tickets. so it's worth looking! The show is as beautiful as you'd imagine and worth every penny.