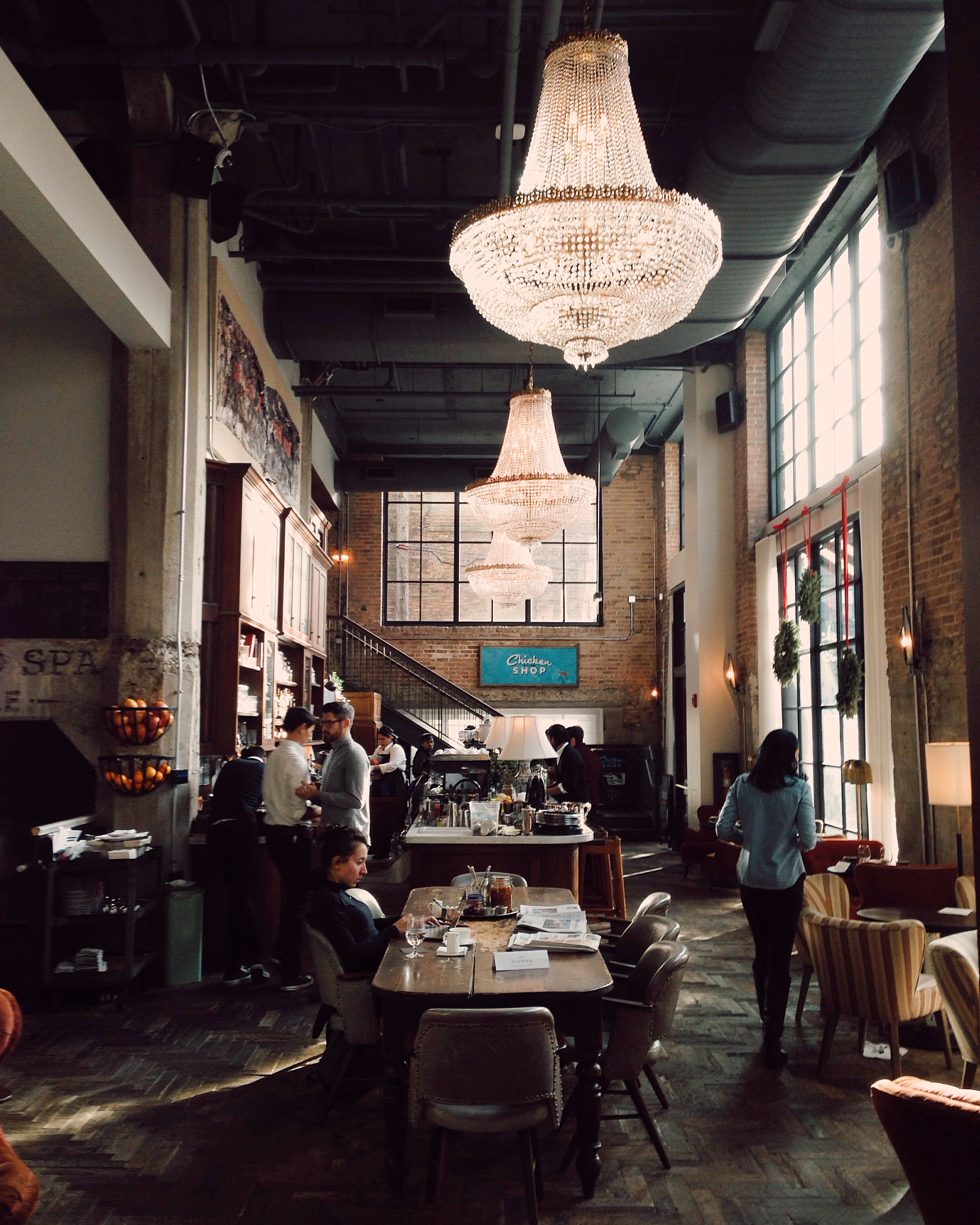 Last week Des Moines Social Club closed up shop. Obviously, everyone's now wondering what's next for that little piece of prime real estate. Here's what I think they should do…
Are you familiar with SoHo House? It's a global clubhouse that has locations in cities such as Manhattan, Toronto, Berlin, and Mumbai. Their only location in the Midwest is in Chicago's Fulton Market neighborhood (photo above) and it's one of the few houses to also offer spaces accessible to the general public.
Most of the other houses are members-only and those members pay upwards of $2500 a year to gain admittance into an array of rooftop pools, aesthetically-pleasing bars, and private restaurants. While I don't think Des Moines could ever support a SoHo House, I do think we could do something similar here and make it shine.
The Pinewood Social is based out of Nashville and showcases a concept I think we could more easily emulate. When I visited in 2016, I appreciated the fact that you could spend all day there. Pinewood Social is a multifaceted space with a coffee shop, bar, lounge area, and even a pool and bowling alley. It could be anything you needed it to be. That night it was just a bar where I caught up with friends.
Des Moines needs something like this and the building DMSC once inhabited is the perfect place. It's located on a busy street corner and it also boasts major historical roots. What more could we want? Rumor has it investors are looking at turning DMSC into some sort of "indoor market", but I don't think that's something we really need right now. Instead, as the city grows in size and talent, we need some sort of centralized hub where the creative sector (and their patrons) can gather together as one. Will they do it? I doubt it.
But a dude can dream…